BHM: Black ballerinas breaking stereotypes
Ballet is a style of dance that originated in Italy during the Renaissance. Due to its age and place of origin, ballet can often exclude many marginalized groups of people, including Black dancers.
While the style of ballet has a history that stretches over hundreds of years, Black dancers have been forcibly left out of the ballet world for most of that time. Things started to change in 1931 with the founding of the first Black ballet companies in the United States by Katherine Dunham and Mark Turbyfill, opening up thousands of new opportunities.
After this, Black ballerinas made many advancements. In 1955, Raven Wilkinson signed with the Ballet Russe de Monte Carlo of New York City, becoming the first woman of color to receive a contract with a major ballet company. Wilkinson performed professionally for six years and was even promoted to a soloist during her time.
During the height of the Civil Rights Movement, Arthur Mitchell and Karel Shook founded Dance Theatre of Harlem in 1969. The Dance Theatre of Harlem was created as more than just a way to train and showcase dancers but was founded as a way to craft art out of injustice.
Other Black ballerinas celebrated victories that marked far more than an advancement in an individual's career but also represented the creation of new opportunities. In 1975, Lydia Abarca became the first Black female ballerina on the cover of Dance Magazine. In 2015, Misty Copeland was promoted to principal dancer in the American Ballet Theater, becoming the first Black woman ever to hold that position in the company.
While dancers of color have made several advancements over the past 100 years, they still face some struggles in the ballet world today. 
"I feel like ballet can be restricting," Noelia Barnes (YPAS Dance, 10) said. 
Barnes started dancing when she was three years old. Despite the challenges she figured out that dancing was what she wanted to do in life.
Barnes shared that she is motivated by many "Instagram ballerinas." One example of an Instagram ballerina is Charlotte Nebres. Nebres was the first Black "Marie," the lead in the New York City Ballet's Nutcracker. Nebres' journey from auditions to performances was captured on the Disney+ show, On Pointe. Her journey included auditioning and competing against dozens of other young dancers for the lead, rehearsing for months leading up to the many performances in the infamous Lincoln Center Nebres went on to further inspire young dancers of color by writing a picture book entitled Charlotte and the Nutcracker.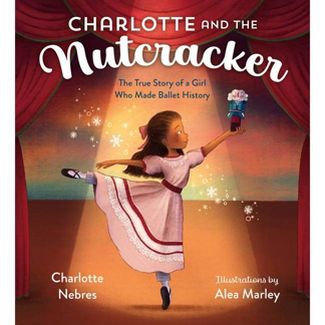 In less than 100 years, Black dancers have moved from being entirely excluded from the ballet world to being principal dancers and performing as leads for some of the largest companies in the world.